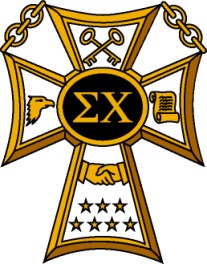 Print this info here

Make Sigma Chi part of your Homecoming this fall!
When: Friday October 28, 2011
Where: Scioto Country Club 6:00-9:30 PM – $65
2196 Riverside Drive, Columbus, OH 43221
Details: We will be honoring 50 year Sigs and celebrating brotherhood. A COED event for brothers of all ages
Contact: Nate Fisher 614-657-7998 or email: nfisher2@gmail.com
Cost: $65 Single, $130 Couple and must be paid by 10/15/11, please consider adding $35 extra to help sponsor an undergraduate member.
Pay online HERE
RSVP and send checks and make them payable to
"Alpha Gamma of Sigma Chi Inc:
c/o Nate Fisher
1599 Roxbury Rd
#4
Columbus, OH 43212
This event will be a co-ed event, so please plan on bringing your Sweetheart along. The format will be the same as last year, a cocktail hour, followed by a sit down dinner and awards.
This is a great time to schedule a pledge class reunion, contact Nate if you need current contact info for your pledge class
If you cannot make the event, we will be heading over to the Brother David Zadnik's restaurant, Carsonie's at Lane Avenue immediately following the event.