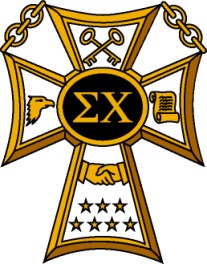 Brothers,
I'm writing you in hopes you will again support House Corporation's 2014 Annual Giving campaign. As with previous years' efforts, the purpose of this campaign is to grow and sustain Alpha Gamma's membership through a better physical house. Last year's funds were wisely used to:
• Repaint every room, including closets and common areas.
• In addition, we replaced the freezer and the ice maker.
• Finally, we refurbished the sand volleyball court (the only court in the OSU Greek System).
Your donations absolutely help keep the Alpha Gamma looking sharp and competitive!
To date, the active chapter is made up of:
• 104 active brothers with 40 brothers living in the house; and
• We recently pinned 12 pledges for this Fall Semester.
In addition, Alpha Gamma was named "Most Improved Chapter" at the Spring Greek Banquet and it led all Greek organizations last year in philanthropy raising $15,000.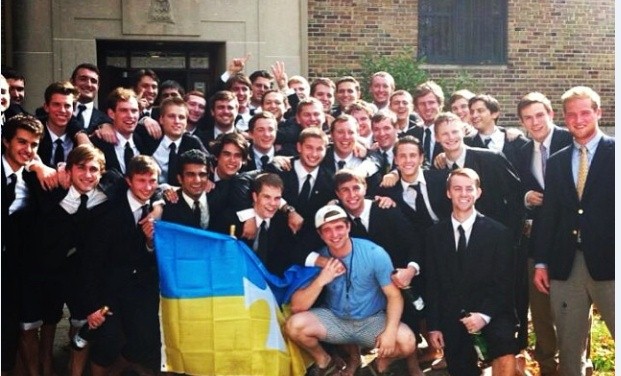 *Photo of Alpha Gamma's 2013 Most Recent Actives.
Our goal for 2014 is $15,000. The brothers who generously gave last year are listed below. Thank you for your support and the many kind notes.
In Hoc,

Matt Berry '93
House Manager '92
Please send your check to me, Matt Berry at 3901 Tarrington Lane, Columbus, Ohio 43220. Contributions are not tax deductible. Please make checks payable to Alpha Gamma of Sigma Chi, Inc.

*A special thanks to Jim Otis and all who donated at the formal event presenting Jim Otis with his Significant Sigma Chi Award earlier this year.
2013 Contributors
David Alexander
Donald Gustafson
Jim Otis
Jeff Appel
P.J. Hamm
William Parker
W.A. Argo
Charles Hanus
James Peppe
Bill Argo
Dave Hartsock
Dave Raney
David Banker
Thomas Hawk
Bryan Rice
Richard Bard
Charles Heid
David Riehl
Philip Barrett
Roger Higley
Bob Ryan
John Baumer
J.M. Howe
Glen Sebald
Matt Berry
Reg Jackson
Richard Seiter
Michael Biesecker
James Jeffery
John Shepherd
Paul Bowles
Donald Kemper
Dennis Simon
Frederick Bright
Alan Kiefer
Paul Slade
W.R. Broadwell
Tom Lakin
John Stephan
Stephen Buchholz
William Lapple
J.E. Stevenson
Greg Callaghan
John Latham
Jesse Stewart
Kenneth Chinchar
James Laughlin
John Strasser
Richard Cottingham
David Laymon
David Swartz
Richard Dormire
Robert Leftwich
Larry Thomas
Antonio Dupont
James Ludwig
Ronald Trowbridge
Edward Farber
Jeff Madison
Richard Van Voorhis
Christopher Fassnacht
Jack Mahaffey
Louis Vitucci
Harry Finlaw
Jim Manning
T.A. Ward
Nate Fisher
Dan March
T.A. Ward II
John Floyd
James McGeorge
Bob Ward
Earl Frederick
Robert McWilliams
Mike Wenger
Greg Gibbons
Johnston Means
Kevin White
Jim Gluek
Brandon Merrill
Donald Wiley
Thomas Gordon
Jim Meyer
Roger Wilson
Greg Grabovac
Wallace Neidenthal
Ronald Wolf
William Graham
Randy Neidenthal
Eugene Yates
Travis Greene
Gary Neidenthal
Stephen Zeller
Dirk Greene
Neidenthal Trust
Alan Zink
Donald Griffith
Jon Neuman
Malcom Gudis
T.J. Ocasek